LATEST ISSUE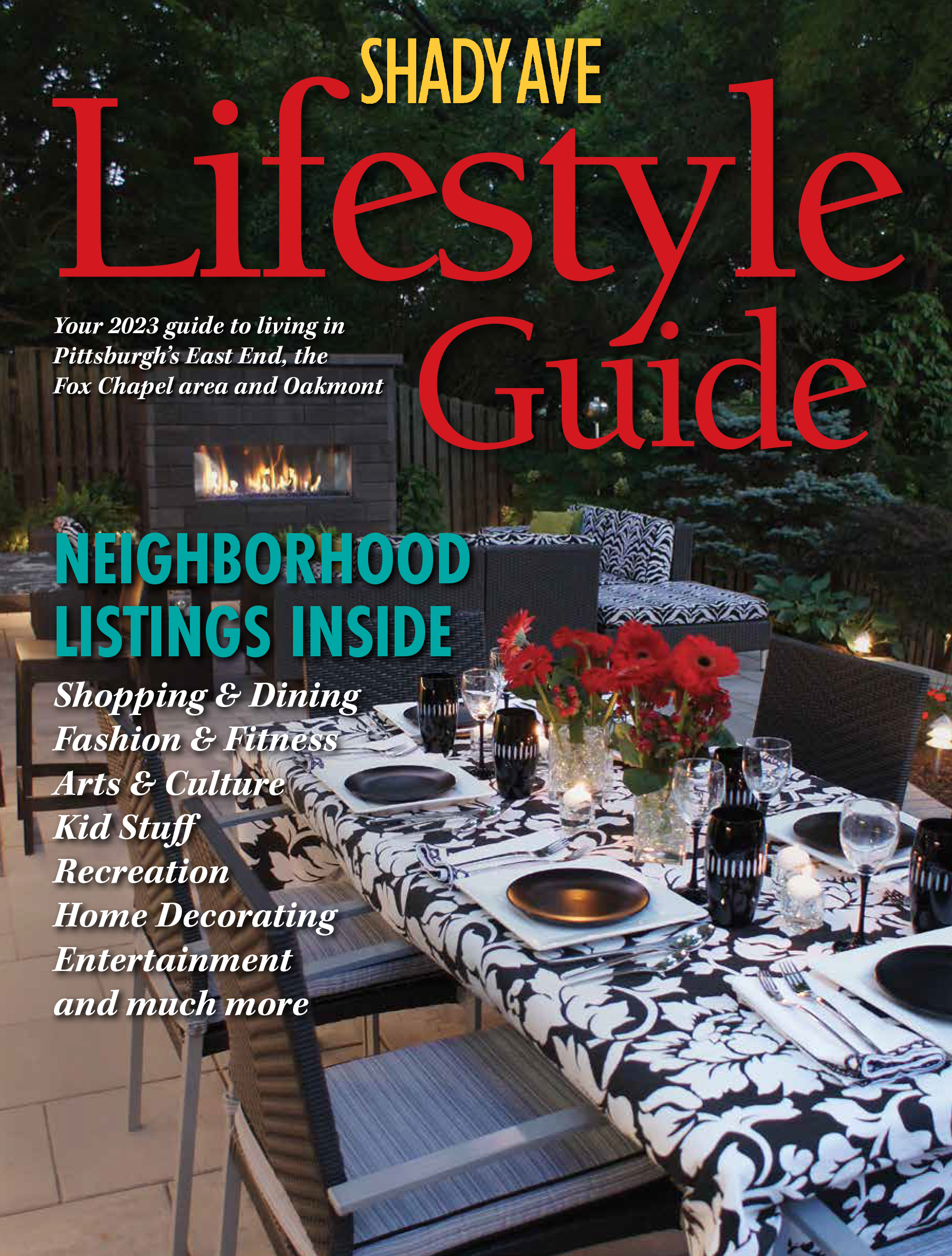 TABLE OF CONTENTS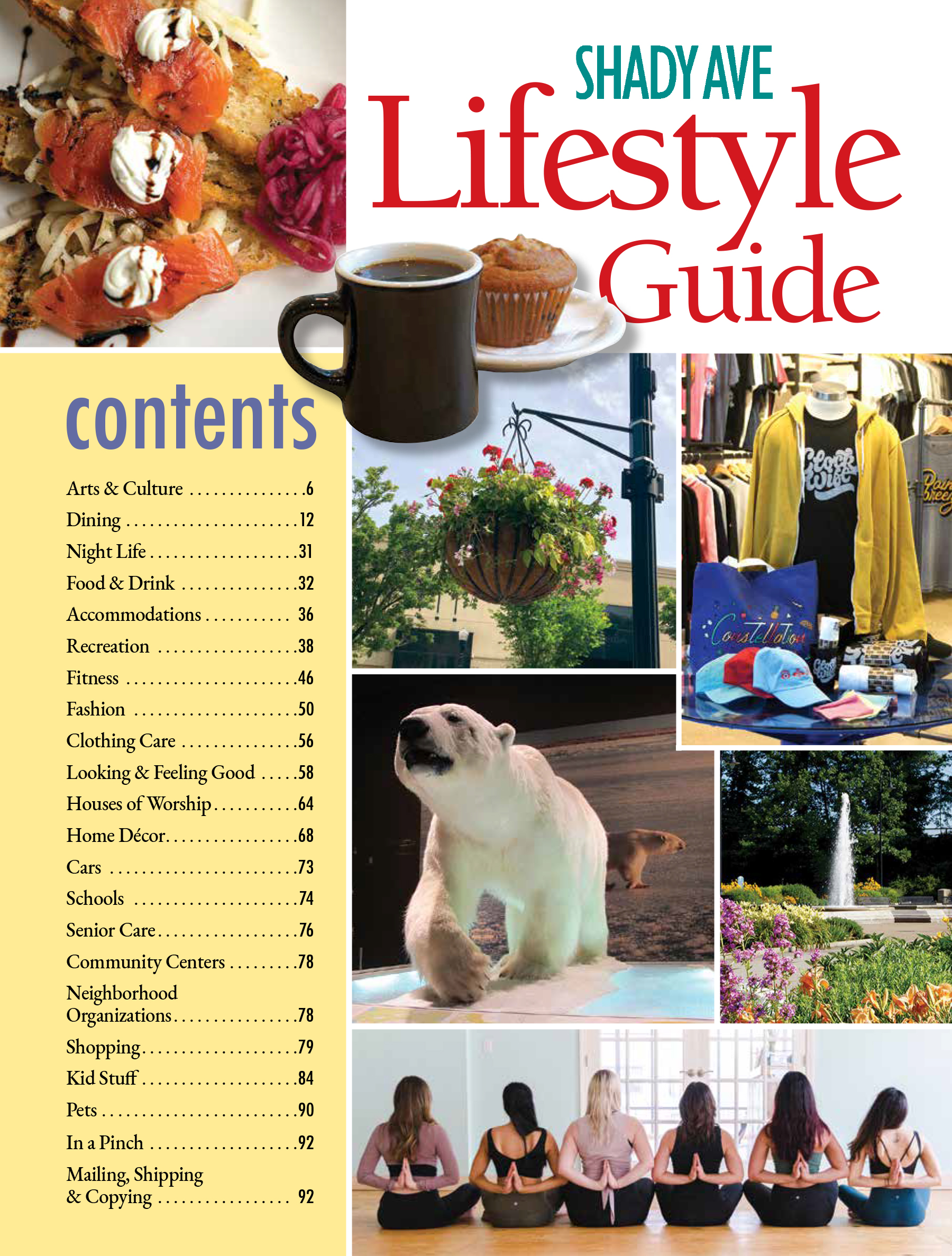 ×
We Love Our Neighborhood and it Shows
Gorgeous historic homes, stylish boutiques, cozy cafes, and cultural events. These are just some of the things that make our corner of Pittsburgh so unique. But more than anything, it's the people. And more people are catching it all in SHADY AVE, the informative and visually inviting magazine that highlights the news and lifestyles of Shadyside, Squirrel Hill, Point Breeze, Fox Chapel, Oakmont, and surrounding areas. Let us introduce you to interesting individuals, take you inside beautiful homes, and keep you up-to-date on the hottest new shops and restaurants, as well as what's happening in the neighborhood. It's what we do best.
More Advertising Bang for Your Buck
If you're an advertiser looking to reach an upscale market, there is no more cost-effective way to do that than by placing an ad in SHADY AVE. Our magazine is delivered quarterly-free of charge- to over 18,000 affluent, single-family homes in Pittsburgh's East End, the Fox Chapel area, and Oakmont. Free copies are also available at shops and restaurants throughout Shadyside and Squirrel Hill and along Freeport Road. Roughly 45,000 people regularly read SHADY AVE, and these are educated, well-traveled, upper-income readers that you want to reach. Compare our rates to any other publication, or even any other media option, and see just how efficient we are.
OUR READERS*
27% live in a home valued at $400,000+
28% own a luxury car
26% have an advanced college degree
20% have a household income of $150,000+
65% have attended opera/symphony/ theater in the past 12 months
67% have purchased women's clothing in the past four weeks
47% have purchased men's clothing in the past four weeks
32% took a foreign trip by air in the past two years
27% plan to remodel their home in the next 12 months
*Source - Media Audit, 2008